Shopping Cart
Your Cart is Empty
There was an error with PayPal
Click here to try again
Thank you for your business!
You should be receiving an order confirmation from Paypal shortly.
Exit Shopping Cart
Features, Reviews and a Blog by John Sciacca
| | |
| --- | --- |
| Posted on April 10, 2012 at 4:25 PM | |
With the recent news that Bond will be drinking a (ugh!) Heineken in the upcoming film,  and since I've been on a beer terror lately, I've come up with a list of 10 beers that I could imagine Bond actually drinking.
Not always ordering, mind you, because I can't really picture too many moments where Bond orders himself a beer over another option. But beers that are sent to him, sending a subtle – or not so subtle – message.
So, here's the beers I've selected for Bond and the scenarios I see them being used.
Trappist - Westvleteren 12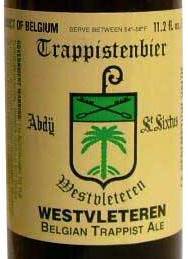 Bond climbed out of the Aston, the motor gently ticking as it cooled down from the quick sprint home from the Regent's Park building. He had to admit it; he felt good. Tanner had cleared him from the tailchase he'd been involved with and he'd met with M this afternoon. No he felt that excitment and rush that came from the promise of imminent danger.
Downtime was anathema to Bond, and it was the softness that comes from inaction that got double-o's killed in his opinion. It was too much peace, he often thought, that would ultimately end up getting him killed and Bond was no more meant for deskwork than his Aston was meant for the slow, daily grind through London's intolerable traffic. He was a blunt instrument, one that did no one any good when not in use. And not the he had been handed a new assignment, he was ready to go and pack his kit and get on with it.

He stepped into his Chelsea flat and could sense right away that it was empty; the still, dullness to the air telling him that May, his beloved Scottish housekeeper, had left hours ago. He headed over to the fridge and opened up it.
Inside was a small box with a handwritten note propped against. Bond grabbed the cold piece of paper, recognizing the feel of his Crane stationary.
"Heard that you'll be off to work again soon. Thought these bottles of Westy would be just the thing to celebrate. M."
James pulled out one of the tall bottles with the yellow cap and smiled. Not generally a beer drinker, a bottle of "Westy 12" always held a special place in Bond's heart. As a teenager, he frequently passed through the Belgium countryside when on holiday from Eton, and learned of the few remaining Trappist monasteries still making beer. The spicy, strong Westy is one of the more difficult beers to obtain, and that May had managed to secure him a batch on short notice was a testament to the woman's capabilities.
Bond popped a bottle and poured the contents into a large mug. He took a hearty swallow and then headed off to his room to pack.
Categories: April 2012, Books, Beer/Liquor/Wine
/