Shopping Cart
Your Cart is Empty
There was an error with PayPal
Click here to try again
Thank you for your business!
You should be receiving an order confirmation from Paypal shortly.
Exit Shopping Cart
Features, Reviews and a Blog by John Sciacca
| | |
| --- | --- |
| Posted on May 4, 2012 at 1:55 PM | |
At this point, I have been in this business a fair length of time...
I started with Custom Theater and Audio in 1998, three years after the company was founded, and at 14+ years in this industry, that makes me somewhat of a veteran. And in that time, I've experienced quite a few fairly significant changes to the industry.
When I started, people would ask what I did for work and I'd say, "I install surround sound systems. In people's homes," and they would look at me with a blank stare like I had just told them that E actually equals MC cubed. This quickly changed with the explosion of 5.1-channel surround sound -- followed by 7.1, then 9.1 now 11.1 -- as people immediately grasped the concept of surround sound. I can remember the introduction of DVD and explaining the benefits of higher resolution and widescreen, and watching as it became a mass-market success and completely replaced the VCR as the format of choice. This was soon followed by DVD being replaced by Blu-ray and streaming. Or the first tentative broadcasts of high def TV – anyone remember those hard disc demos of Texas Wild and that rattlesnake slithering along in glorious 1080i? Our store was a test site location for the local ABC station, where multiple engineers and execs would come down to see if it was working and how it looked. Now we're at the point where most people receive 20 or more HD channels and get indignant if an HD version isn't available. Or the first flat panel TV – a 42-inch Fujitsu with EDTV resolution that we sold for $12,000 – that people would literally stop in their tracks and walk around and marvel at how "thin" (about 6-inches "thin") it was. To the $20,000 50-inch Pioneer. To the point now where you can get a 40-inch set for opening a checking account and a 70-inch set is around 2-inches in depth and sells for under $3000.
Lots of big and cool changes that helped to fuel and drive this industry for many years.
In that time, I've also seen some less than great things.
Things like the massive rise and then crushing fall of the housing market, producing an economic downturn that put a lot of small companies out of business. The change in TV pricing to where I can occasionally walk into a store and see pricing for less than my wholesale cost. And this same craziness in electronics pricing – and shift towards on-line purchasing – that put a lot of BIG companies out of business too. Big, like multi-million – even BILLION – dollars in sales companies. Like The Goodguys! (where I got my start in the electronics' world, working right out of high school), Crazy Eddie, The Wiz, Ultimate Electronics, Tweeter, Circuit City…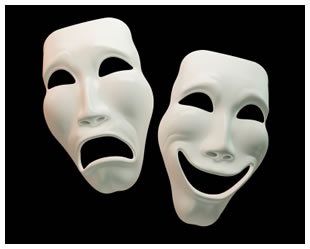 Over this time period, I've written several treatises about the custom installation industry.
The first was a custom installation "State of the Union Address," that paints a fairly bleak picture of the future of this industry. With the total erosion of the video market, Apple iOS devices that we can't sell, and equipment that continually gets better AND cheaper, it is an unsustainable business model to just "do more business" and often becomes tougher each year to remain in business.
I've talked about how video and their "race to bottom" pricing schemes are really harming this industry, not helping it. And that includes consumers as well. How the complete ennui of consumer's towards 3D helped to decimate Best Buy's stock pricing, and how all of those "amazing" Black Friday TV deals are really just fueling the race to extinction.
Another post discusses the recent phenomena of "showrooming" – where customers come in to get a live demo and education of a product before going off to search for the lowest price they can find on the Internet. I wondered if perhaps we – the local "we" as in my store and the royal "We" of custom installers as a whole – are becoming showrooms for Amazon.com?
But not all is doom-and-gloom in this world. In fact, there are quite a few bright spots. Some times you just have to know where to look.
Having been in business for so long, we are fortunate enough that we have a lot – A LOT – of very satisfied past clients to draw from. I'm totally convinced that these file cabinets *literally* kept us in business when the recession was at its (hopefully) lowest. I wrote about the four large file cabinets – "my little friends" – that sit right next to my desk. These cabinets are filled with thousands of files to draw from. People that call us for little things; service calls, remote reprogramming, install new Blu-ray, upgrade a TV… Little things that not only keep the vans rolling when it's slow – a van in the driveway is a van that isn't making money – but also little things that can turn into BIG things. And referrals, the lifeblood of any business.
A lot of it can also depend on your perspective as well; how you look at something. The timeless question of, "Is the glass half empty or half full?" Are you an optimist or a pessimist? I examined a sale I had where at first I was disappointed; it was "only" about $8500, instead of what would have been $15,000 just a few years ago. But then I realized that the parts of the sale that made it $8500 were also the parts that GOT us that sale AND that made it possible for us to sell other systems to other people. Cheaper comes with challenges, but cheaper also introduces you to a new market. Perspective. Which I hear goes nicely with a bottle of Cheval Blanc 1947.
Finally, I experienced the total flipside of the showrooming phenomena. A customer called me. While they were actually standing INSIDE of a Best Buy. Trying to buy a TV. Fed up with the poor service she was getting, she called me and it turned into a $3000 sale. So, yeah, showrooming. It totally works. Thanks, Best Buy!
It's difficult to say what the next few years will hold for this industry. Will an Apple TV flip TV sales on its head as so many other Apple products have done? Will the trend of automating devices and controlling your home with a smart phone continue and be the resurgent, Phoenix-like rise/return of this industry? Time will tell. Doubtless, they'll be both sp,e good and some bad along the way.
Categories: May 2012, CTA, Rants
/