Shopping Cart
Your Cart is Empty
There was an error with PayPal
Click here to try again
Thank you for your business!
You should be receiving an order confirmation from Paypal shortly.
Exit Shopping Cart
Features, Reviews and a Blog by John Sciacca
| | |
| --- | --- |
| Posted on May 8, 2012 at 9:15 AM | |
So, you've probably noticed that there haven't been any updates in the past couple of days…
Well, that' because we're at Disney World! And it's a bit tough to write when you are up at 7, at the park when it opens, stay until it closes and then hop into the bed, exhausted, and preparing for the next day when you'll do it all over again!
So, expect the regular Survivor update on Thursday along with tons of great stuff and recaps from our Disney trip.
In the interim, a couple of quick Disney things…
•    Lauryn *loves* the fast rides. So far she has gone on everything that her 46-inch height will allow and loved it. ("That was totally awesome!" )
•    Two great quotes so far, courtesy of Lauryn. #1 – "This is the happiest place on earth! Why is anyone crying?!" #2 Her: "Dad, did you hear me yelling, 'I love you!'?" Me: "No. You were telling me that you loved me?" Her: "No. I was saying it to the ride. I was yelling, 'I love you, Space Mountain!'"
•    Pain is your feet's way of letting you know that you're doing Disney correctly. I'd like to create a modified version of a diabetes sock that I will call the Disney sock that will force more blood and circulation into your feet. Trust me; come the 12th hour at the park, you'll thank me. Disney trips with me have frequently been compared to death marches. Fortunately, around 9 PM a giddy sort of Stockholm syndrome sets in and you accept that you WILL be staying and you WILL be having fun until the park closes.
•    The FastPass has revolutionized the Disney experience for me. No longer should you have to wait in any line for like 2-3 hours, and it lets you get a lot more out of your park time. I am playing the FastPass like an advanced Kasparov gambit.  
•    No disrespect to Disney World, but Disney Land (California) pwns the Magic Kingdom. Way more rides – especially in Fantasy Land – and many of the rides – especially Pirates of the Caribbean – are longer.
•    I can think of no greater joy than experiencing Disney again through the eyes of your 5 ½ year old daughter. I have waited for this moment since I found out that Dana was pregnant, and it is amazing to me that it is finally here and that it is happening right now!
Here's a couple of pics…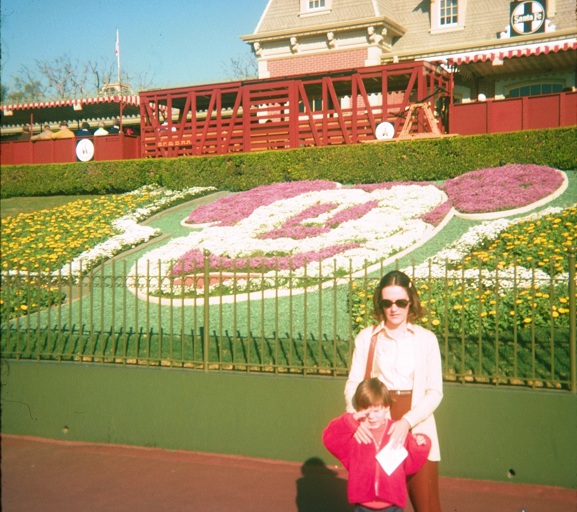 This is a picture of me with my mom when I am around 5 years old.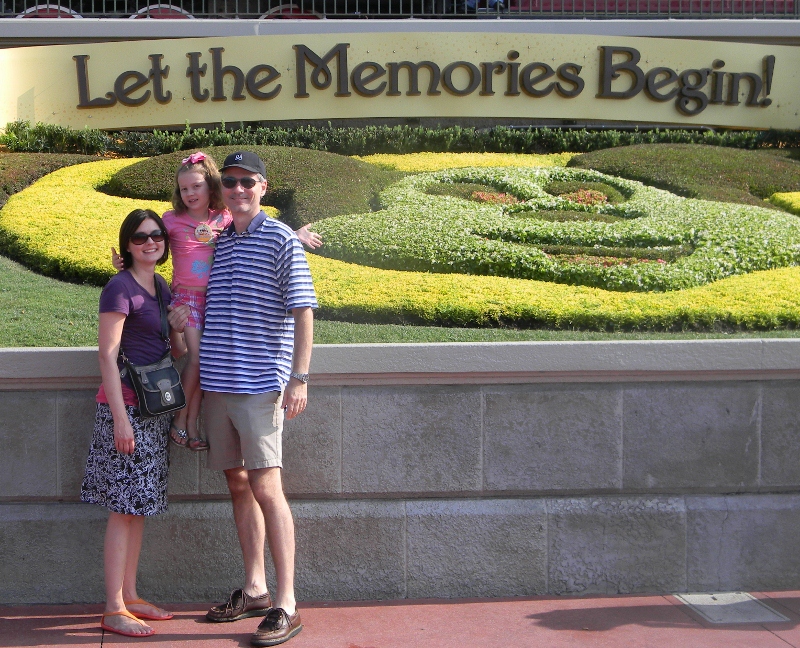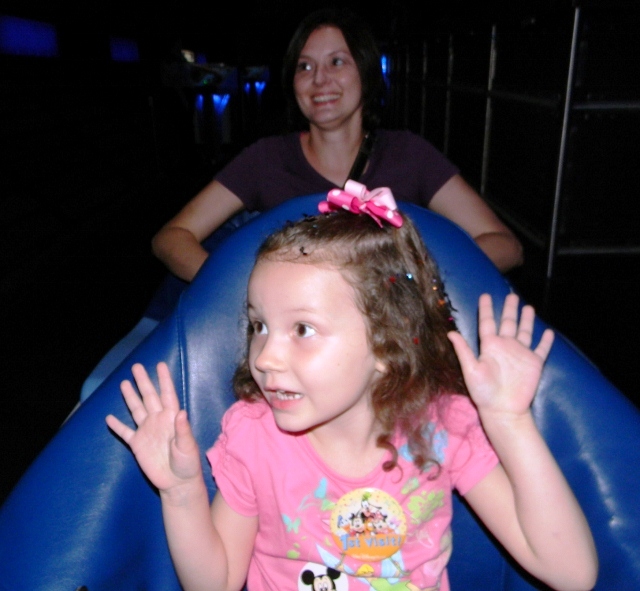 Lauryn on Space Mountain.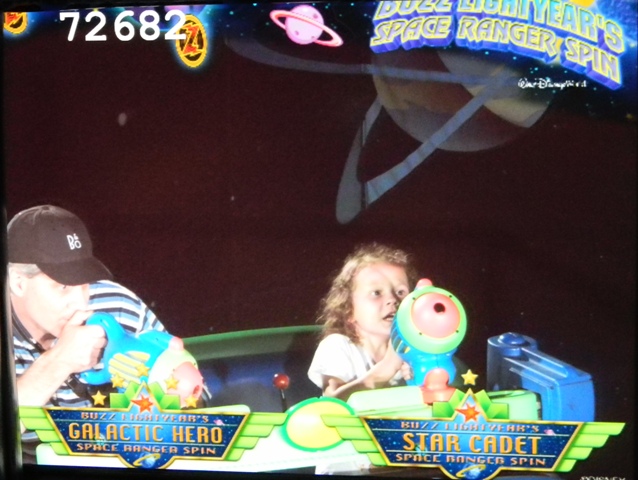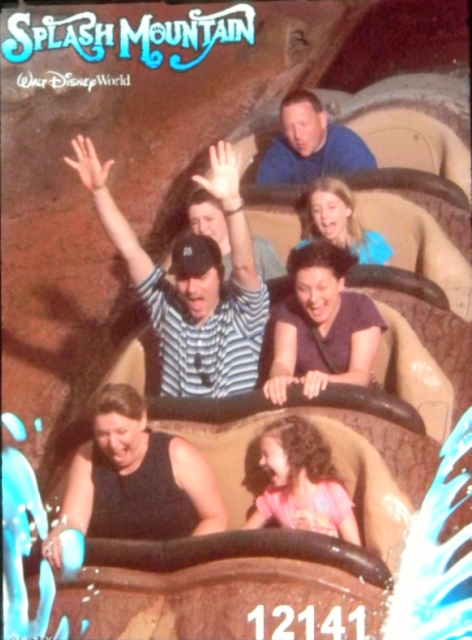 And finally, a terrific quote from the man himself, Walt Disney. How can you be inspired by this quote to be better in whatever you do?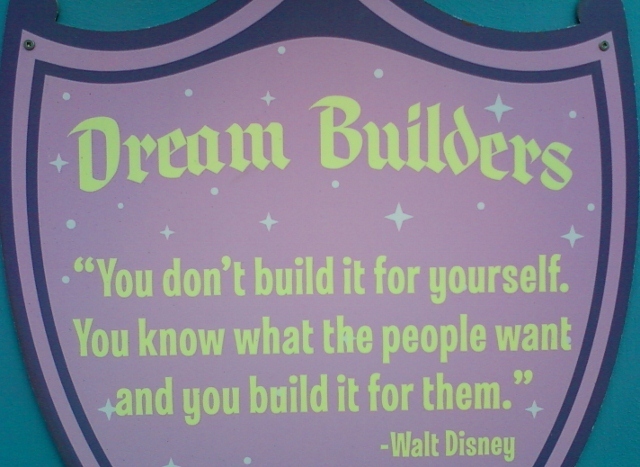 /