Shopping Cart
Your Cart is Empty
There was an error with PayPal
Click here to try again
Thank you for your business!
You should be receiving an order confirmation from Paypal shortly.
Exit Shopping Cart
Features, Reviews and a Blog by John Sciacca
| | |
| --- | --- |
| Posted on June 14, 2012 at 3:05 PM | |
I love Walt Disney, and I'm doing my darnedest to instill that love into Lauryn as well. We recently took her to her first trip to Disney World where we spent three great days at the parks. And several months ago our family went on a Disney Cruise.
On top of it being a wonderful vacation (thanks, dad!) filled with great food and tons of activities, there was one "activity" that appealed to the more hardcore geeks aboard the cruise.
It was a top ten countdown of Walt Disney's greatest achievements in the entertainment industry. I knew I was in for some serious stuff when I arrived and there were desks arranged in a semi-circle with sheets of paper and pencils laid out "in case anyone wants to take some notes." (Challenge accepted!)
So, with Brave about to be released – no doubt employing the most cutting-edge, state-of-the-art computer animation techniques from the wizards at Pixar – I thought it would be a good time to look back at things that Disney did to improve entertainment. Here's a countdown of numbers 10 to 6. (The order of significance as given by the crew aboard the Disney Magic...)

(Much thanks to Wikipedia as the resource for much of my detailed info!)
Honorable Mention – First 3D Animated Title - Melody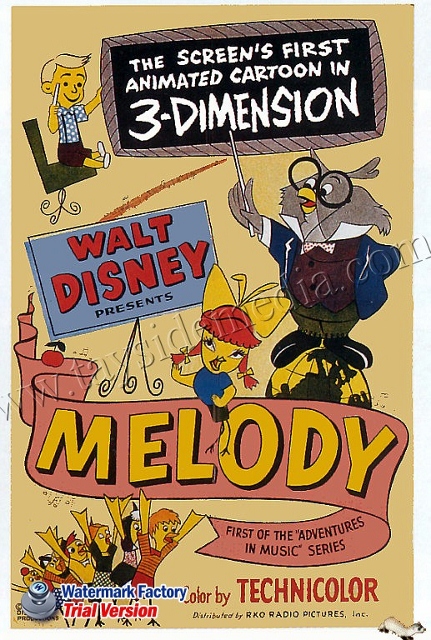 Melody, released in 1953, holds the distinction of being the very first animated title to be filmed in 3D. You know that you are pretty amazing when making the first 3D cartoon *ever* doesn't even crack a top 10 list of your biggest innovations. But, with the current 3D craze, I felt it was worth putting in at the #11 spot…
#10 Synchronized Sound – Steamboat Willie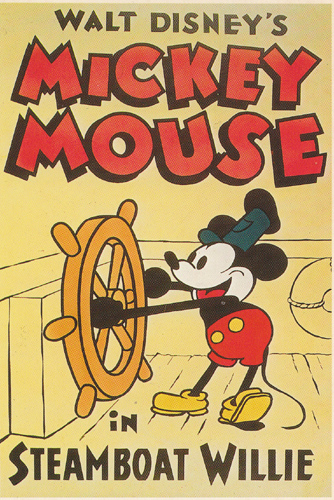 This film from 1928 is notable for being one of the first cartoons with synchronized sound – "sound technologically coupled to image." Considering that the first major film to feature sound, The Jazz Singer, came out in October of 1927, Disney was certainly on top of this innovation. Steamboat was also the first cartoon to feature a fully post-produced soundtrack. And happened to launch the phenomena of a certain mouse…
#9 Technicolor – Silly Symphony: Flowers and Trees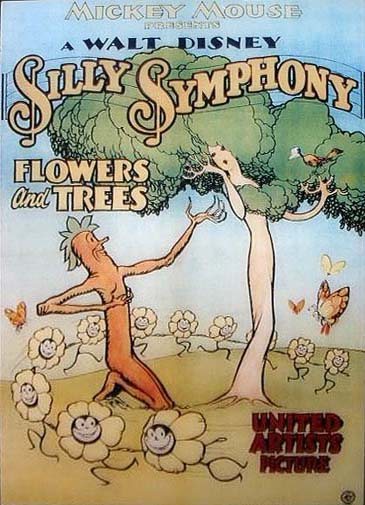 Technicolor was a "three-strip" process to get more vibrant colors up on screen, and in 1932 Disney shot one of his Silly Symphony cartoons, Flowers and Trees, in this new process. The film was 60% complete, but when Walt saw the benefits of the new process, he scrapped the entire film and redid it in Technicolor. Believing in Technicolor's potential for propelling animation, Walt negotiated an exclusive contract for the process that extended to September 1935. Flowers and Trees was a huge success with audiences and critics alike, and won the first Academy Award for Animated Short Film. All subsequent Silly Symphonies from 1933 on were shot with the Technicolor process.
#8 Depth; Multi-plane camera; "Deep Canvas" tool - Tarzan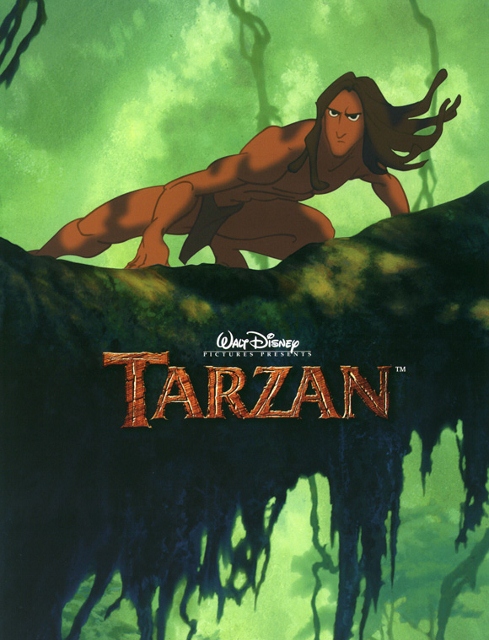 This was revolutionary for creating realistic, animated images that have true depth. The multi-plane camera is a special motion picture camera that moves a number of pieces of artwork past the camera at various speeds and at various distances from one another creating a three-dimensional effect. Picture a camera panning towards a home in the foreground, with mountains and the moon in the background; the background objects can't change locations and size at the same speed as the objects in the foreground. (According to Wiki: "The most famous multi-plane camera was invented by William Garity for the Walt Disney Studios to be used in the production of Snow White and the Seven Dwarfs. The camera was completed in early 1937 and tested in a Silly Symphony called The Old Mill, which won the 1937 Academy Award for Animated Short Film.") Disney's multiplane camera used up to seven layers of artwork (painted in oils on glass) shot under a vertical and moveable camera.
Disney expanded on this will the "Deep Canvas" tool developed to create the sweeping 3D backgrounds needed to create the sensation of flying through the jungle with Tarzan. Deep Canvas allowed artists to produce CGI background that looks like a traditional painting with the software keeping track of brushstrokes applied in 3D space. For this advancement, the Academy of Motion Picture Arts and Sciences awarded the creators of Deep Canvas a Technical Achievement Award in 2003.
#7 Animated Feature – Snow White and the Seven Dwarfs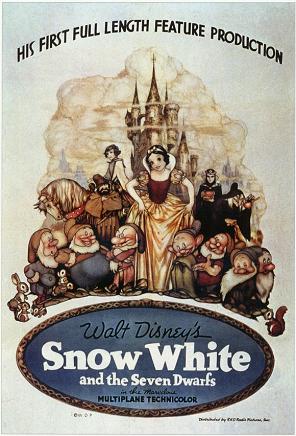 Today, full-length animated films are commonplace and even major blockbusters. (According to Wiki, 23 titles have grossed more than $500 million and Toy Story 3 made over a $1 BILLION!) But that wasn't always the case, as animated titles used to be reserved for shorts and teasers before the main title. In 1937, Walt Disney took a massive risk by creating and releasing the first full-length animated feature in motion picture history, Snow White. At the time, this was project was referred to derisively within the film community as "Disney's Folly." But Walt bet it all on the project; even mortgaging his house to help finance the film's production, which eventually ran up a total cost of nearly $1.5 million (a massive amount for a film in the 30s, especially when the typical Silly Symphony cost around $25,000 to make and Snow's original budget was $250,000!) But, the gamble paid off and the film grossed $8 million during its initial release and, more importantly, established Disney as a major filmmaker and proved the viability of feature length animated titles going forward.

#6 Stereophonic Sound – Fantasia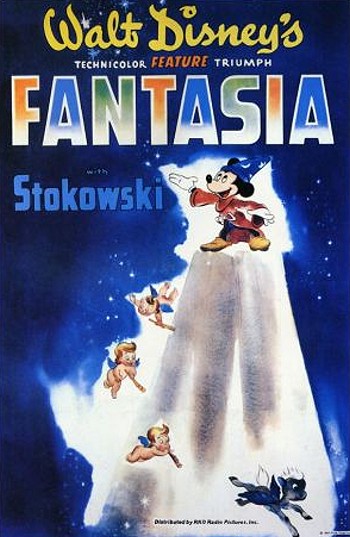 Sound in films hadn't advanced much since the first "talkies" were made in the late 20s. But Walt once again pushed technological boundaries in 1942 by releasing the first stereophonic sound in a commercial motion picture, dubbed Fantasound. This went on to directly lead to the development of what is known today as surround sound. (You're welcome Dolby and DTS and, to a lesser extent, THX!) Disney felt "music emerging from one speaker behind the screen sounds thin, tinkly and strain," and he wanted theater goers to feel like they were up at the recording podium with the conductor. To accomplish this, recordings were made using thirty-three microphones placed around the 85 person orchestra capturing audio onto eight optical sound recording machines. Each machine represented a different audio channel; channel #1 for cellos and basses, #2 for violins, #3 for brass, #4 for violas, #5 for woodwinds and #6 for tympani. The seventh channel was a combination of the first six while the eighth provided an overall sound of the orchestra at a distance. Two replay the Fantasound soundtrack, two projectors ran at the same time; one containing the picture film with a mono soundtrack for backup purposes, the other running a sound film that was mixed from the original eight tracks downmixed to four. These four channels contained the audio for the left, center, and right stage speakers, while the fourth became a control track with amplitude and frequency tones that drove variable-gain amplifiers to control the volume of the three audio tracks. In addition were three "house" speakers placed on the left, right, and center of the auditorium that derived from the left and right stage channels which acted as surround channels. As of 2012, Fantasia has grossed $76.4 million in domestic revenue; making it the 22nd highest-grossing film of all time when adjusted for inflation.
Look for innovations 5 to 1 coming soon... Leave your guesses as to what you think is the most important in the comments section!

/