Shopping Cart
Your Cart is Empty
There was an error with PayPal
Click here to try again
Thank you for your business!
You should be receiving an order confirmation from Paypal shortly.
Exit Shopping Cart
Features, Reviews and a Blog by John Sciacca
| | |
| --- | --- |
| Posted on June 23, 2012 at 11:35 AM | |
I like Fiona Apple. And by "like" I mean I really like her. A lot.
Ever since she broke onto the scene with Criminal – "I've been a bad, bad girl…" – in 1996, I have been a big fan and have purchased all of her albums; Tidal, When the Pawn…, and Extraordinary Machine. And I listen to them over and over. And then over some more. (It's really one of Dana's favorite things about me. The obsessive listening to dark and depressing music.)

First, and let's be honest, I think she is beautiful. She fits the wheelhouse of the Sciacca Venn diagram girl profile with dark hair, pale white skin and very thin, umm, thinness. But the thing that is most captivating about Fiona is her eyes. Those haunting, piercing, crystal ice blue eyes that can see deep into souls. And then rent them in twain.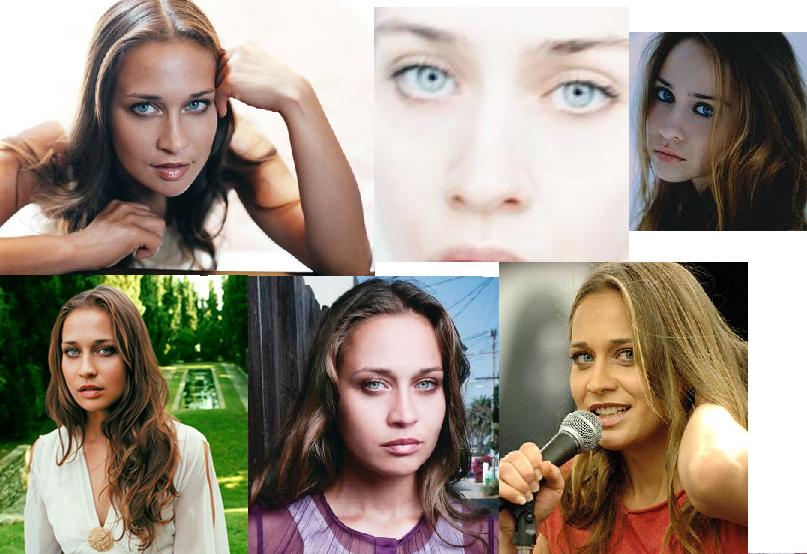 But far beyond her oh-so pretty-pretty face, it is her music that keeps me coming back again and again. Her lyrics are amazingly deep and profound and heartfelt and true and you can tell that they come from a real place. And it is the raw-realness that I think makes Fiona so very, very great and repeatably listenable. Her music has just the right balance of angry and depressing that really speaks to me.
"And I went crazy again today, looking for a strand to climb, looking for a little hope. Baby said he couldn't stay, wouldn't put his lips to mine. And a fail to kiss is a fail to cope. I said, 'Honey, I don't feel so good, don't feel justified. Come on put a little love here in my void' He said, 'It's all in your head,' and I said, 'So's everything.' But he didn't get it. I thought he was a man, but he was just a little boy. Hunger hurts, and I want him so bad, oh it kills. 'Cause I know I'm a mess he don't wanna clean up" -- Paper Bag
I've also seen Fiona in concert twice. The first time wasn't so great. She was in a terrible mood and she was fighting some sore throat situation and she wasn't at all afraid to let every person in the crowd know it. She spent the majority of the night screaming at the audience to stop smoking and that stopping in the middle of songs to say that talking while she was trying to perform was incredibly rude and disrespectful. In between tracks, she would deep-throat this bottle of Chloraseptic, drink hot tea and scream away from the mic. Not really the most pleasant of shows that I've seen.

"How many times do I have to say to get away, get gone?  Flip your sh-- past another lass's humble dwelling. You got your game, made your shot, and you got away with a lot, But I'm not turned on. So put away that meat you're selling 'Cause I do know what's good for me. And I've done what I could for you" -- Get Gone
But, undaunted, I saw her again the next time she came to town and that was a much better show. She was a bit older, a bit more mature, a bit less bothered by things going on around her and she was riding the rush of a new album. She was clearly in a better mood, a better place emotionally – and not sick – and she played a lot of the material from Extraordinary Machine, probably my favorite album of hers.
"I took off my glasses while you were yelling at me once, more than once. So as not to see you see me react. Should've put 'em, should've put 'em on again, so I could see you see me sincerely yelling back." -- Parting Gift
So when I heard that Fiona was coming out with a new album – a long awaited album that has been seven years in the making – I was pretty psyched . I had watched some of her performances from SXSW and was excited to get hold of the new disc and give it a listen. And in classic Apple fashion, the title is a fairly long and complex mouthful: The Idler Wheel Is Wiser Than the Driver of the Screw and Whipping Cords Will Serve You More Than Ropes Will Ever Do, which shall be known as "The Idler Wheel…"
So when Dana said that the latest Entertainment Weekly had a full review of the album I snatched it from her. And then I saw this picture: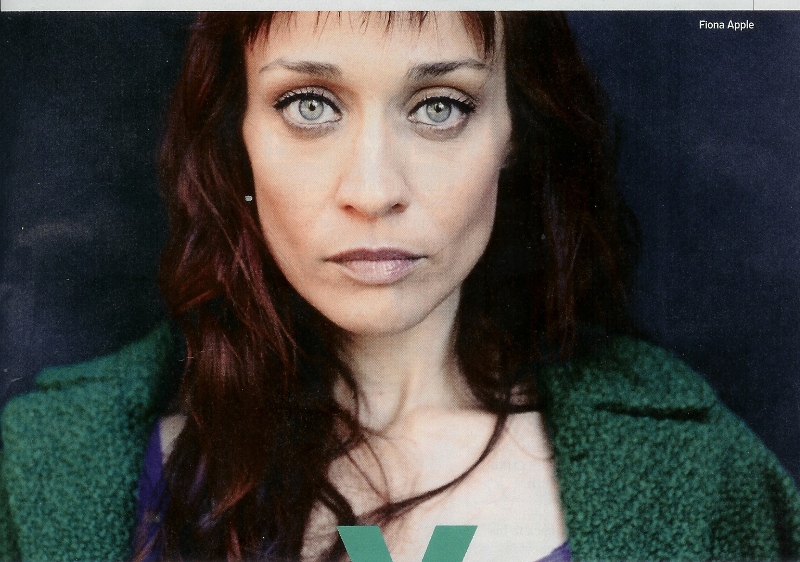 Ugh! Fiona! What…has…happened…to…YOU?! I'm guessing that your people got to vet this picture, and since the reviewer really liked the album (they gave it an A and said, "Apple manages to re-create the rush of a first crush, singing about loving something the way she did when she was 8. Listening to her, you'll know exactly what she means. You have to give yourself over to The Idler Wheel in a way you probably having done since you were a kid, before jobs and other adult responsibilities claimed the long hours you spent curled up by your stereo speakers. It isn't easy listening. But it's worth it.")  you have to assume that they weren't deliberately trying to pick an unflattering picture of her. It's harsh, straight on, unflattering and makes her look a bit like an ad for preventing anorexia or world hunger problems.

To me, that pic of Fiona looks like a mash-up of the following: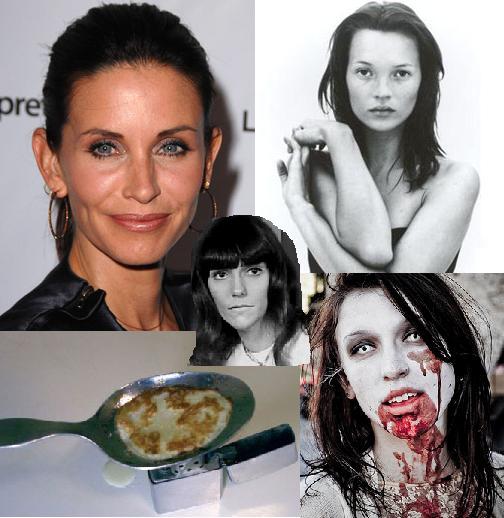 You take one healthy dose of older looking Courtney Cox, and add a dollop of really thin Kate Moss.. Then you sprinkle in some last days Karen Carpenter and a dash of meth to really bring out the gauntness and skeltetor-like features. Then at the very end toss in just a pinch of some Walking Dead for the sunkenness and bloodless features.
To further show that she isn't going for this disc on her looks alone, here's a screen cap from the first video from her new album, "Every Single Night." Which other young, female artist would wear an octopus on their head? (To be honest, I didn't really care for the song on the first listen. However, after listen number four -- I told you I have an over-and-over-and-over obsession with her -- it is starting to really grow on me.)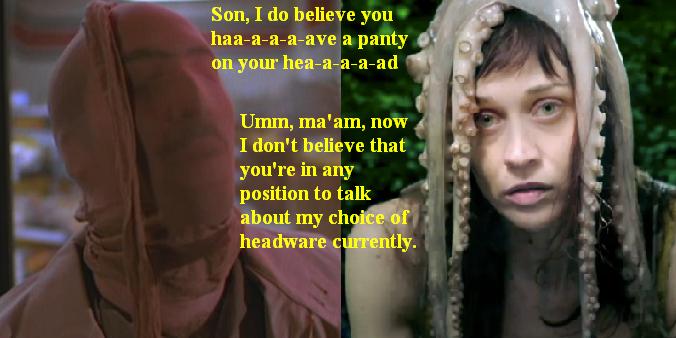 But, it's still about the music, which is why I'm going to buy her new CD -- today, actually -- and hope that Fiona finds her way back to South Carolina for another tour stop. In the interim, here's two of my favorite Fiona videos for your enjoyment, Paper Bag and Not About Love. If you're a Fiona fan, love you to share your thoughts in the comments section....

/