Shopping Cart
Your Cart is Empty
There was an error with PayPal
Click here to try again
Thank you for your business!
You should be receiving an order confirmation from Paypal shortly.
Exit Shopping Cart
Features, Reviews and a Blog by John Sciacca
| | |
| --- | --- |
| Posted on February 22, 2013 at 9:45 AM | |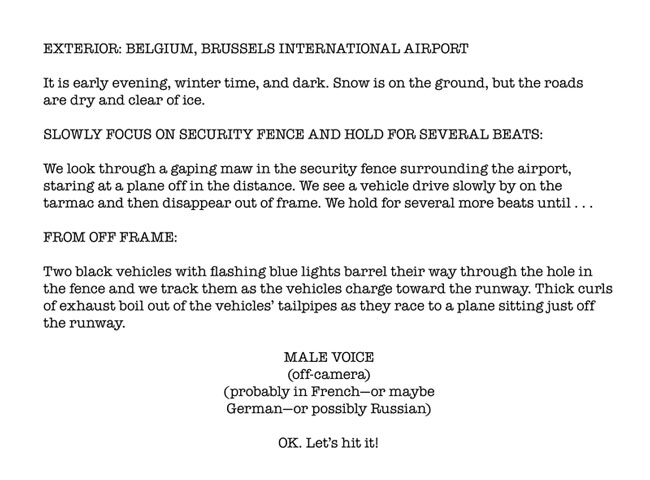 Sound like the perfect set-up for Ocean's 14: Diamonds are a Man's Best Friend?
Wrong. It's real life. And if you've checked the news in the past 24 hours, you probably heard about the daringly amazing robbery pulled off in Belgium this past Monday.
For those that missed it: Antwerp is the world's diamond-cutting capital, with roughly eight in 10 rough diamonds and five in 10 polished diamonds—or approximately $200 million in diamonds—entering and leaving there daily. Of those stones, about 99% pass through the Brussels airport.
Now, I'm not condoning the crime or trying to glamorize it—well, not too much—but, come on! This is probably one of the coolest, most-destined-for-Hollywood robberies in the history of ever!
So, here's what went down . . .
A crew of eight armed robbers charged through a hole that had been cut in the airport's outer fence using black vehicles with flashing blue lights matching the style used by local security forces. The area they drove through was in a blind-spot for security and observers. The vehicles pulled up just as an armored truck finished off-loading its bounty, and the robbers jumped out, dressed in the same head-to-toe black uniforms as airport police. They whipped out machine guns and held the pilots and crew at gunpoint while forcing the security crew to open the cargo holds. The team was so smooth that the 29 passengers aboard the flight had no idea anything was amiss. The thieves quickly unloaded more than 120 packages from the Zurich-bound flight, and once the packages were loaded into the vehicles, they raced away, burned the getaway car to the ground, and . . . poof! They vanished like Keyser Söze.
All told, the score was valued at between $50 and $350 million, and the whole job took between 5 and 11 minutes.
Inspired by this, I thought I'd share my list of some of the great crime movies Hollywood has given us.
Enjoy this list of films while they work out the film treatment for this real-life heist.
Categories: February 2013, Movies
/