Shopping Cart
Your Cart is Empty
There was an error with PayPal
Click here to try again
Thank you for your business!
You should be receiving an order confirmation from Paypal shortly.
Exit Shopping Cart
Features, Reviews and a Blog by John Sciacca
| | |
| --- | --- |
| Posted on April 16, 2013 at 4:25 PM | |
When I come across a quote that I find especially meaningful or poignant in magazines or books that I'm reading, I write it down – or take a picture of it – so I can remember it.
In reading an extensive interview with Apple's new CEO, Tim Cook, in the December 10-16, 2012 issue of Bloomberg Businessweek, I stumbled across this quote from Apple's new CEO:
"A great product doesn't mean an expensive product. It means a fair price. The iPad mini is all the way down to $329. This isn't an expensive product. So when we can do great products and achieve a great price, we feel great. But what we shouldn't do is say, 'We've got to have something for this price, and then let's see what we can do for it.' That's not how we think. We think about the product and making a great product that we want to use. When we can do that and achieve another price point, that's great. But our customers have a high expectation, and we're not going to try to pass off something – we would never do that. That's not how we think."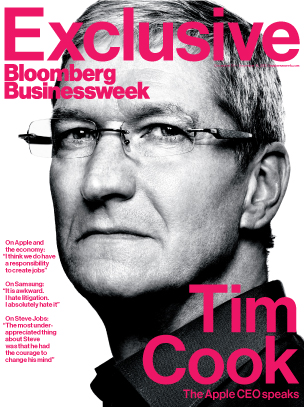 This isn't the first time that I've been inspired by something from Apple, or by Apple mind-think, and this comment from Cook immediately got me  thinking about our business and how I used to specify A/V systems and how I go about specifying them now. Let's break this quote down, shall we, and see what custom integrators can learn from one of the most powerful and successful tech giants on the planet.
"A great product doesn't mean an expensive product."
This is certainly true in our field as it is in any field. There are some great products –Control4's HC-250, Sonos: Connect, Lutron Spacer – that aren't expensive.
It is also certainly not true in our industry.  There's an even larger number of "great" products that would be considered expensive by almost anyone. A Kaleidescape movie server, a PRIMA Cinema player, a Stewart 4-way masking screen, pretty much anything with "Krell" or "Meridian" in the name.
A truer point is that technology has advanced to the point where greatness is now far more affordable than it has ever been before. I can remember that we used to tell people that if they even wanted to consider a front projection home theater system, they needed to start with a budget of around $20,000. Now we regularly bang out really impressive projection theaters for under $10,000.
However, it's important to remember that the words "great" and "expensive" are relative things.
Is a $1,000 Epson projector great? Sure. How about a $10,000 JVC projector? Definitely. And a $100,000 Runco? Absolutely. They are all great in their own way, but certainly not on the same level of greatness. It is important that we educate customers – especially at the high-end – about the relative value of greatness and why not all greatness is considered equally, um, great.
Further, what is expensive to my daughter, might be (literally) pocket change to me, and what is expensive to me, might be (literally) pocket change to many of our clients. We have to make sure that we don't sabotage our high-end sales by thinking of them as expensive.  I talked about this in a post "Thinking outside my own wallet" where I wrote that a Ferrari dealer doesn't apologize for the fact that his Ferraris are expensive. Sure, to many of us, a stack of Krell electronics, or Meridian speakers, or a Runco projector or Kaleidescape server or PRIMA Cinema player might be outside the realm of non-lottery-winning fiscal possibility, but to many people, these are not expensive.
"It means a fair price."
You want to talk about another ambiguous word, let's talk about the word "fair." This can be defined as "free from bias, dishonesty or injustice" and also "proper under the rules" and "moderately large, ample." What is fair to one person, might seem patently unfair to another. And fair to whom? The customer or the retailer? I'm sure that all of us have created proposals that we thought delivered amazing performance and value for the price, only to have a client say that it was outrageous. Where's the fairness in that?
Please click here to continue reading the rest of the story at Residential Systems...

Categories: April 2013, CTA
/