Shopping Cart
Your Cart is Empty
There was an error with PayPal
Click here to try again
Thank you for your business!
You should be receiving an order confirmation from Paypal shortly.
Exit Shopping Cart
Features, Reviews and a Blog by John Sciacca
| | |
| --- | --- |
| Posted on May 6, 2013 at 4:40 PM | |
Last week, I attended a vendor expo in Scottsdale, Arizona hosted by the world's largest technology distributor, Ingram Micro, Inc. The theme of the expo was "Plugged In to CE," and along with the manufacturers and venders on hand, Ingram invited representatives from the Consumer Electronics Association (CEA), including CEO Gary Shapiro, and senior research analyst Chris Ely.
Both guest speakers shared some interesting insights into the future of the CE industry, including "Top Planned CE Purchases for 2013." as well as the most and least prevalent CE products.
Shapiro said, "Our only mission is to grow the industry," and he spoke for over an hour on the state of the CE industry and took audience questionsQ and A. (I asked him about PrimaRIMA Cinema and what he thought the future of streaming might be, but unfortunately he wasn't familiar with PrimaRIMA specifically and didn't have any real insights or opinions to share on the subject of day & -and-date streaming.)
However, Shapiro, it turned out, is very bullish on Ultra HD (UHD, previously known as 4K), thinking that it will be the industry's "next big thing."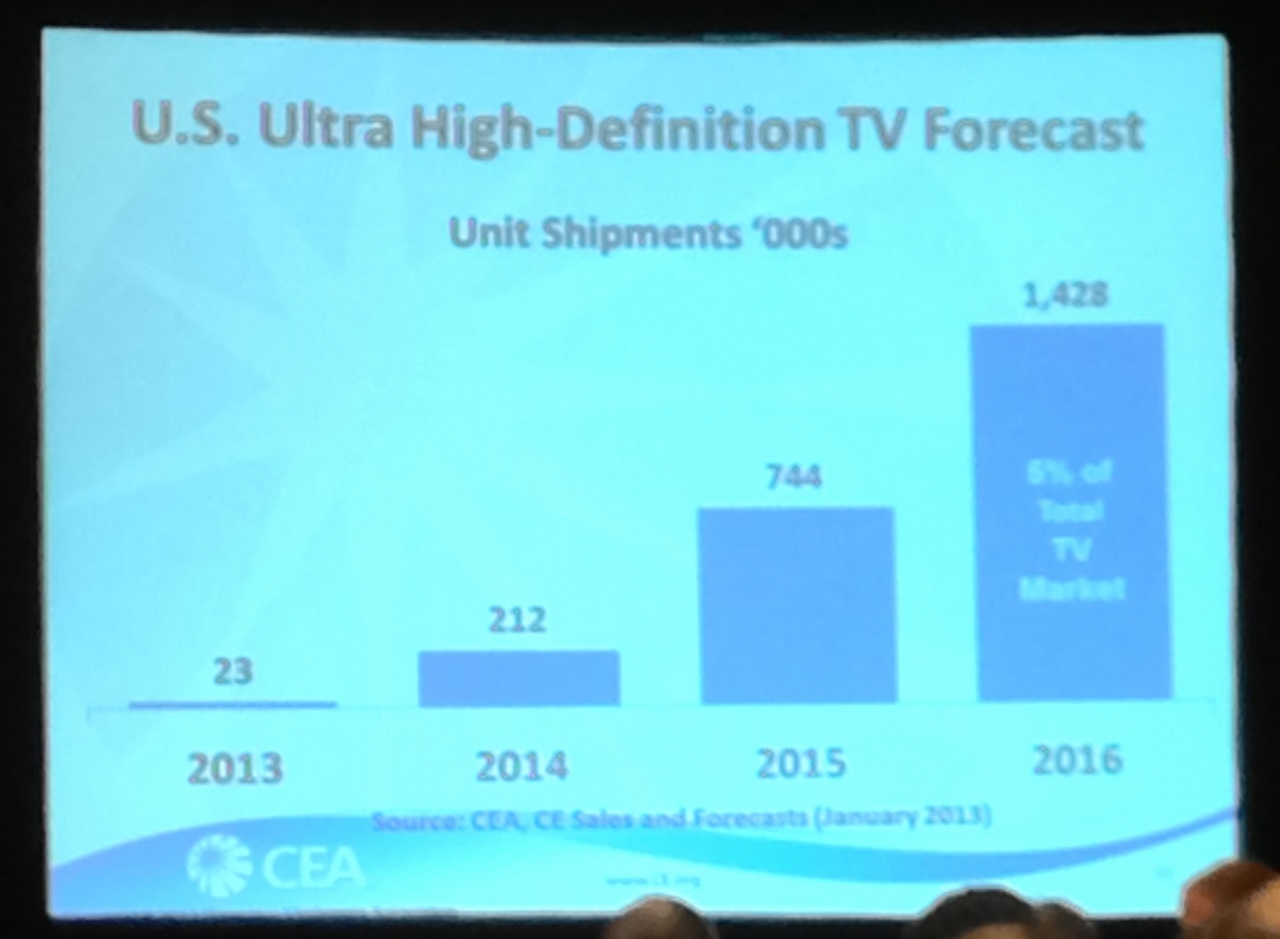 After the evening's events concluded, I found Shapiro at the bar, and over a nice New Belgium Ranger IPA, chatted with him informally about technology, including UHD. My feeling is thate UHD is destined to be the next "big thing" the same way that 3-D was; —another "advancement" and "feature" forced on the public by a TV industry that needs to create the next "must have" feature to compel people to buy a new televisionTV or face extinction from the low-priced, no- profit competition.
Shapiro agreed that 3-D was always destined for failure. Well, if not failure at least difficulty in gaining mass- market acceptance, as this chart of tech penetration proves: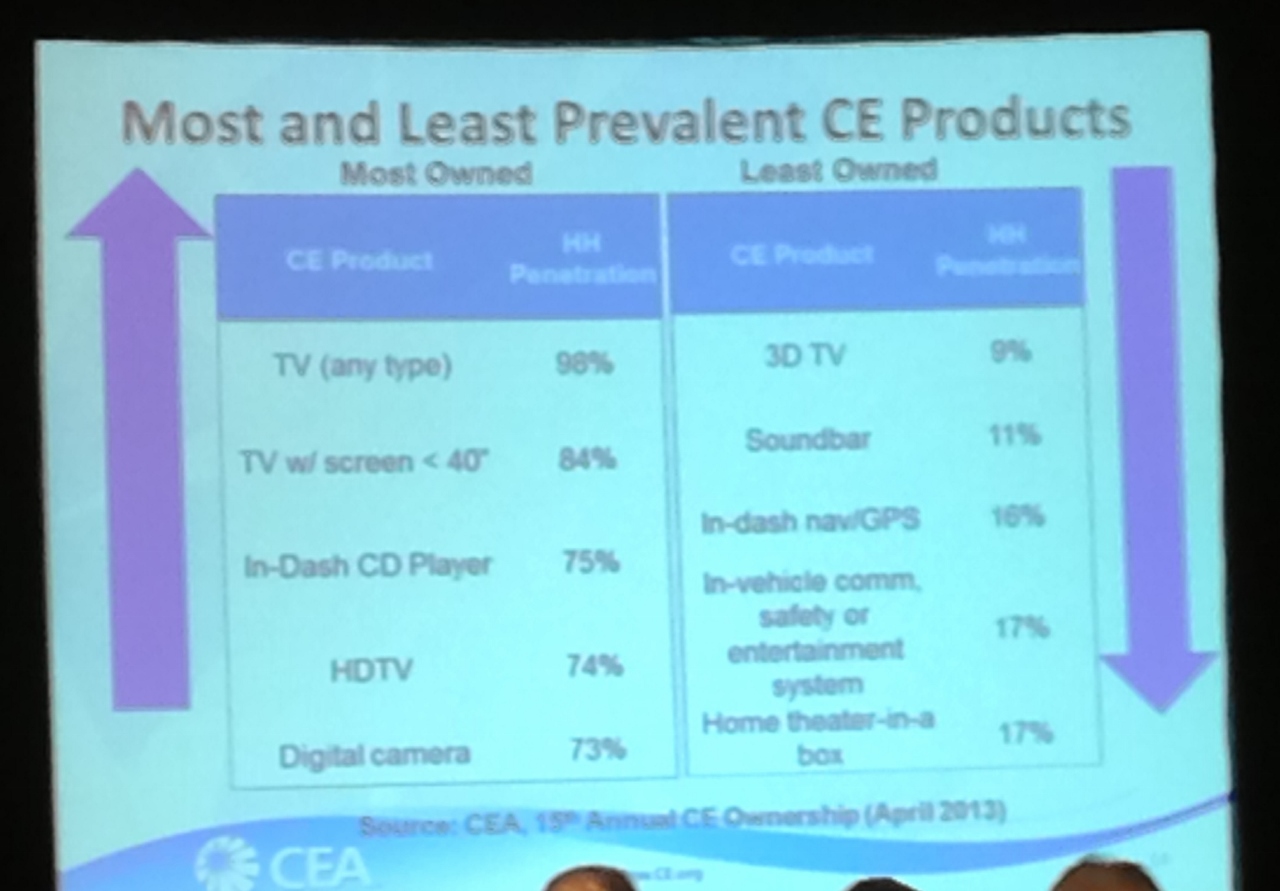 After over three years at market—and now virtually a ubiquitous feature on any mid-line set—with only 9% penetration, the public has shown it hasthey have almost no interest in 3-D at home. And I would wager that many of those 9% purchased TVs that happened to be 3-D rather than seeking out—or actually using—the technology. Shapiro cited multiple problematic factors with 3-D, such as people not wanting to wear glasses, limited content availability, a portion of the population not being able to see the 3-D effect, and others feeling ill effects from the technology.
Obviously these issues won't plague UHD, but I still question the public's need—or desire—for greater resolution... Continue reading why I think 4K may not be necessary but why you'll probably own it whether you want it or not.

Categories: May 2013, Movies, Electronics
/