Shopping Cart
Your Cart is Empty
There was an error with PayPal
Click here to try again
Thank you for your business!
You should be receiving an order confirmation from Paypal shortly.
Exit Shopping Cart
Features, Reviews and a Blog by John Sciacca
| | |
| --- | --- |
| Posted on October 1, 2013 at 12:35 AM | |
For the past week, I was in Denver, Colorado covering the annual CEDIA Expo. The Expo is my favorite tradeshow of the year, showing all the newest gear that wil be the rage for the custom install world for the upcoming year.
This year I covered the show for both Sound & Vision and Residential Systems on-line sites, blogging my little totally normal-sized behind off during the three day show. I pumped out a total of 17 posts for Resi and 16 for S&V. In case you missed any of the coverage, you can find links to all the S&V coverage here. My coverage for S&V mainly included the automation/control and in-wall speaker beat, so that... All of the work that I did for Resi - which can be found here - include video from the showfloor, so you can get a real taste of Expo by watching.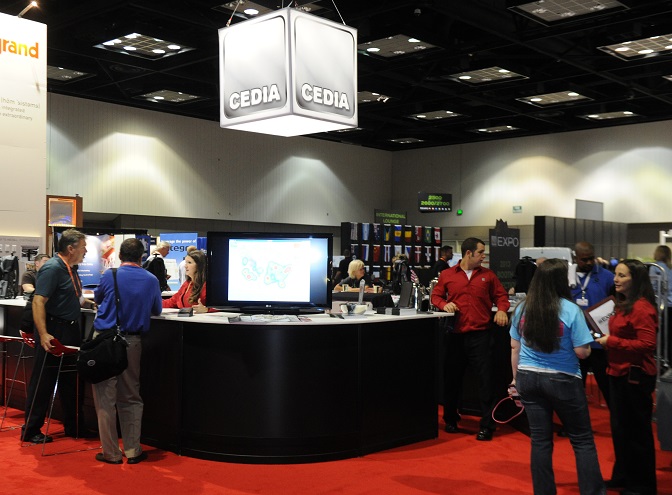 MartinLogan's Stealthy Speakers - Love that sweet-sweet MartinLogan open and airy sound but don't have the space for electrostat panels? Go Stealthy.
Sonance Goes Head to Head to Head - Not often does one manufacturer directly compare its products to another's. Sonance did. Twice. Boosh. And double boosh.

Revel Speakers Are So Shallow - Want sweet in-wall sound but have shallow wall depth that won't fit a typical speaker? These two new models from Revel just might fit.

Monitor Audio CP Goes Trimless - New Monitor Audio speakers feature a trimless bezel for a clean look while retaining high-end sound.

Paradigm Simplifies In-Ceiling Installations - Paradigm's new v3.0 line of CS speakers gets a series of makeovers that make them easier than ever to install. Plus a picture of Paradigm's Erin!

Control4 Joins the Matrix - Control4 introduced several new products at Expo to route audio and video up to 300-feet around a home. No one can be told what The Matrix is. But you can click here and read about Controlr4's new matrix distribution amps...

A Cube Even the Borg Would Envy - This headline is (internationally best-selling author) Geoff Morrison approved. He knows Star Trek stuff. Also, a very cool new portable speaker from Definitive Technology. That is shaped like a cube. Which the Borg use.

Rediscover Your Movie Collection With Cinema One - Kaleidescape demonstrated its new Cinema One movie server. They also gave one away each day of the show. If you were one of the winners and you're reading this, I envy you, you lucky bastard!

Zipato Delivers Automation in a Box - This was one of those things that I was walking by and saw and thought, "Hmmm. That looks kinda cool. I should find out more about that." And, so I did.

Linn Delivers High-End Scotch and Audio - Linn gave a 1-hour press conference where they never even mentioned the coolest part of their whole new product launch. Using investigative journalism, I got to the bottom of the story. I also asked for a dram of 40-year scotch. Request: DENIED!

Clare Controls Has Automation that CLIQs - Clare's new modules literally snap together, requiring no external wiring, power or connections. Install is a snap. Get it? Cause they snap...together...

Sonance Visual Performance Series Looks as Good as it Sounds - Sonance's new VP speakers look terrific and sound even better, with an entirely new design and high-end components.

If Tony Stark Docked His iPad, He'd Use This - Unless you're some kind of Android using weirdo, then you have an iPad. And you probably just chuck it on the couch randomly and then wonder where you left it or why the battery is always dead. Here is a way cooler alternative.

Z-Wave Delivers Automation from the Top of the World - A way cool technology demonstration, as a climber live-controlled several devices from a mountain top in the Himalayas at 26,000 feet! Oh, satellites and Internet, is there nothing you can't do?!

Categories: September 2013, CES/CEDIA
/