Shopping Cart
Your Cart is Empty
There was an error with PayPal
Click here to try again
Thank you for your business!
You should be receiving an order confirmation from Paypal shortly.
Exit Shopping Cart
Features, Reviews and a Blog by John Sciacca
| | |
| --- | --- |
| Posted on April 10, 2014 at 12:55 AM | |
One of the trends at the International Consumer Electronics Show this year was a renewed push toward better-than-CD quality, high-resolution audio (HRA). In fact, there was even an entire section of the Tech Zone dedicated to "The Hi-Res Audio Experience" and several HRA panels, including one hosted by TWICE's Joseph Palenchar.
According to the Consumer Electronic Association's research, consumers are "ready to embrace high-resolution audio." In fact, the CEA findings indicate that 39 percent of consumers with a moderate interest in audio are willing to "pay more for high-quality audio electronics devices" and nearly 60 percent "are willing to pay more for higher-quality digital music." Even more impressive is that nine in 10 consumers claim, "Sound quality is the most important component of a quality audio experience."
That's all well and good, but does the public at large–specifically our clientele–need, want or even care about HRA? The interest in better audio seems to be one of those things that is almost cyclical, coming back around with just slightly more frequency than Halley's Comet. Remember things like Mobile Fidelity Sound Lab's Ultradisc, DVD-Audio, Super Audio CD, or DTS 96/24?

While I'm personally a big fan of HRA – I have quite a few albums downloaded from hdtracks.com – I think that HRA has quite a few significant hurdles to overcome before it is able to be anything but a niche, audiophile curiosity.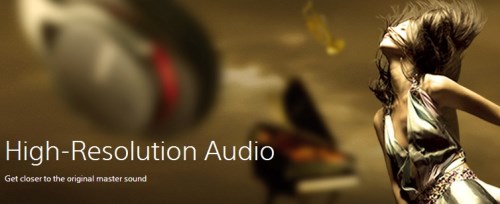 Streaming
Most people are content to receive their audio fix via streaming services now. Between Sirius/XM, Pandora, Rhapsody, Spotify, MOG, Songza, etc. this is the modern way most people listen. And currently there aren't any streaming services that support HRA. (A French service called Qobux – unavailable in the States – does offer 16/44.1 quality FLAC files for €19.99/month.) For the public to really care about HRA, it will need to be widely available on the services they use and support. We're seeing a similar thing happening in video right now with all of the attention that Netflix is getting in its support for 4K video streaming.
Price
There isn't any shortage of places to go on-line to purchase HRA albums. Between HDtracks, Acoustic Sounds, Blue Coast Music, SuperHiRez, iTrax, and even audio companies like Linn and Bowers & Wilkins, you can quickly fill a cart with as much music as you can afford. And that's the next big problem: the cost. Most HRA albums cost between $20-25 which seems an extreme upcharge for purchasing data. Compare that to the cost of REM's album, Murmur which is $24.98 (192/24) at HDTracks versus $9.99 at iTunes or $6.99 for the physical CD at Amazon. Or Miles Davis' seminal Kind of Blue which will set you back $24.98 (192/24) at HDTracks, but only $6.99 from iTunes or $7.99 for a CD at Amazon. Or hi-res audio darling, Rebecca Pidgeon's The Raven for $24.98 (176/24) at HDTracks, but $11.99 from iTunes or $9.38 for a CD at Amazon. In almost every case, there is a massive price disparity between HRA files and other versions. Where people will generally pay a few dollars more for a superior product–think of the typical difference in price between a DVD and Blu-ray–they generally won't pay twice as much
Please click here to continue reading at Residential Systems...

Categories: April 2014, Music
/