Shopping Cart
Your Cart is Empty
There was an error with PayPal
Click here to try again
Thank you for your business!
You should be receiving an order confirmation from Paypal shortly.
Exit Shopping Cart
Features, Reviews and a Blog by John Sciacca
| | |
| --- | --- |
| Posted on October 1, 2010 at 1:15 PM | |
My favorite children's book is called "No dessert until you've finished your mashed potatoes." Though, to be honest, calling this a "children's book" is a bit of a stretch as it is pretty mature, with the illustrations far more resembling Addam's Family style drawings and settings, and I have repeatedly told Lauryn she isn't old enough yet for this particular bedtime story. But what I love about that book is that each page has a simple black-and-white drawing with a brilliant, biting caption below it.
Sometimes a single, simple sentence can be just the perfect thing to capture a moment completely, succinctly and brilliantly. (Sadly, I often use several hundred sentences and a few thousand words. Hey, I'm still learning.)
So, thanks to Dave Kakenmaster at GoldenEar Technology, I have discovered a new Website bit of serendipity called Catalog Living. This takes photos from catalogues like Restoration Hardware, Pottery Barn and Plow & Hearth and imagines what real people -- Gary and Elaine -- would say living in those often bizarrely arranged photos. (Think what I've done with Sky Mall, but with far nicer pictures. And shorter. WAY shorter.)

Whereas my blog is a 14 course chef's tasting menu with pallat cleansing sorbet served between each course and a finely paired wine, these posts are the tantalyzing amuse bouche that precedes an amazing meal. Brief, pointed, and hilarious.This is the creation of Molly Erdman, who is shockingly pretty for a female comedy writer. (I'm sorry Kathy Griffin, Ellen, Whoopi Goldberg, Roseanne and Margaret Cho, but you have not blazed a beautiful trail...) (UPDATE: Holy crap! Molly is also the snarky blonde wife/girlfriend from the Sonic hamburger commercials! I knew I loved her!)

Here are some examples. I hope you will click over and read some more. Great stuff.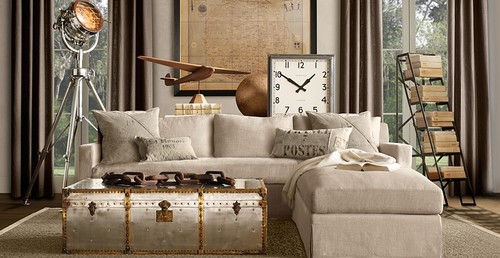 Gary, when I said I was going away for the weekend I recall specifically asking you not to make another one of your "art films."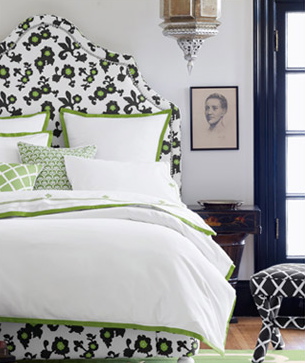 I finally gave in to Gary's wish to put a picture of his mother by the bed. I foolishly assumed he had meant on his side.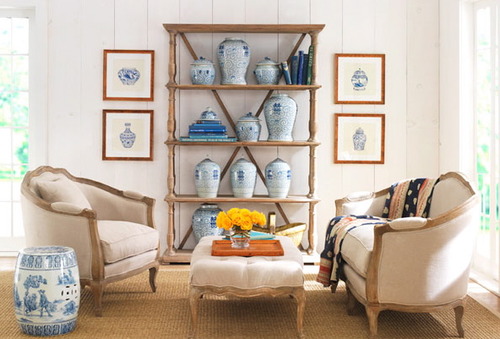 The only things Elaine treasures more than her prized blue and white urn collection are the framed drawings of her blue and white urncollection.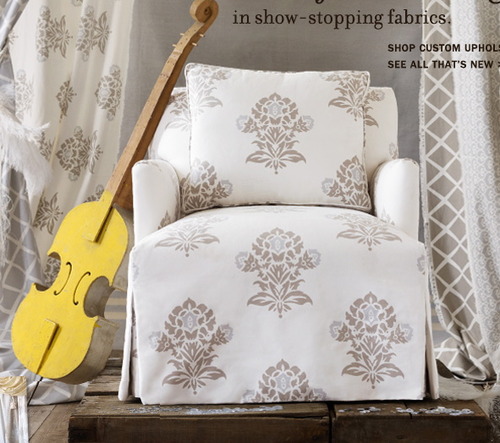 Ever since he was a child, Gary had wanted to play the decorative yellow stringless mini-cello, but he had to admit he did not take to it as naturally as he had hoped.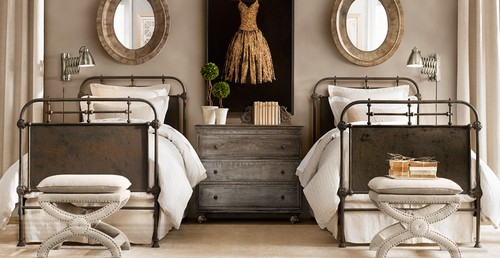 Gary and I have slept in separate beds for years, but last night he left me a tied-up stack of books on my foot-of-bed-bench.  I think he's in the mood.

Categories: October 2010, On Writing
/