Shopping Cart
Your Cart is Empty
There was an error with PayPal
Click here to try again
Thank you for your business!
You should be receiving an order confirmation from Paypal shortly.
Exit Shopping Cart
Features, Reviews and a Blog by John Sciacca
| | |
| --- | --- |
| Posted on October 19, 2010 at 12:00 AM | |
As I start this, I must say I'm feeling a bit Don Draper "Why I'm Quitting Tobacco" and even more Jerry Maguire's "The things we think and do not say." And I feel it's more than appropriate to borrow a quote directly from Jerry's "It's not a memo! It's a mission statement!" to start this off.
"I believe I have something to say. Or rather, I have something to say that I believe in. My father once said, 'Get the bad news over with first. You be the one to say the tough stuff.' Well, here goes. There is a cruel wind blowing through our business. We all feel it, and if we don't, perhaps we've forgotten how to feel. But here is the truth..."
So here it goes... Lately when I think about the future of this industry that I have loved so hard and for so long (I know; I said "hard and long..." )  I get sad and downhearted. Because the future that I see is not warm and fuzzy and full of rainbow colored unicorns. It is cold and jaggedy and bitter and metallic, and filled with crappy audio and unprofitable video. And, ultimately, I fear less stores like mine and likely yours.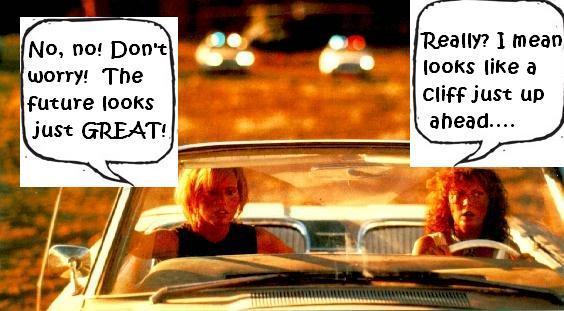 I've been in this business – installer, programmer, manager, partner, writer, general gad-about-town – for almost 13 years now. Shorter than some, way, WAY longer than most. And the future that I see us headed for, quite frankly, scares me. I used to think that I would work as a custom installer until I was too old to crawl around in an attic or a crawl space, but now I fear the industry will tire of me before I of it.

 

For years, this industry's answer for year-over-year increased business and profitability was, "Sell more!" And for a while there were so many new, must have products coming along at such a rapid-fire clip that it was do-able. For a while. First it was surround sound. And this was demonstrably better and everyone that experienced it loved it. So they bought 5 speakers and a sub instead of just 2 speakers. Then came HDTV, the perfect bridegroom to the better audio experience. Then came the flat panel, HDTV, and the dream of the TV on the wall was realized. Then the 1080p, flat panel, HDTV and we achieved resolution that was superior to most commercial experiences. Then the construction boomed happened and distributed audio, smart homes and automation swept us up in a glorious tide of tons of work and easy money.

 

But every year, prices continue to steadily – sometimes drastically – drop while performance subsequently improves at an inverse rate. And this allowed us to add on those extra customers who previously couldn't afford us. Sure we were making sales that were 75% of the previous year's, but the volume was up. Then the sales were at 60%. Then 50%... Take the flat panel TV. We – my store – sold our first 50-inch plasma for $20,000. Then it went to $15,000. Then $10,000. Now it is around $1,000. And even if I sell 20 of them, I'm not going to make close to the same money that I did on a single $20,000 model. Not to mention that the people buying the $1,000 50-inch panel have absolutely none of the excitement and enthusiasm or add-on system purchases that the $20,000 panel purchaser did. Same with audio; last year's $1000 receiver is now inferior to this year's $700 receiver, which will be replaced by a better model next year for $499. (Thank God for the long life cycle of speakers! And while we're at it, instead of demonizing Noel Lee at Monster, the entire industry should be praising him for creating an entire category – his company's or others – that have allowed us to find some profitability in our sales.)

 

And while you could keep up the pace of adding new business for a while, this is an unsustainable future. To do the same dollar business of 100 clients from 5 years ago would require probably 300+ clients today. But there aren't 300+ new clients, because A) the market is virtually saturated with flat panel TVs and B) the recession has put a wallet-constricting gag reflex on spending and C) the Internet has opened up a venue of shopping where mass e-tailers are willing to sell products for single-digit profit percentages. And that's today. What about next year? Or five years from now? Or... As prices continue to plummet in an unwinnable race-to-the-bottom while performance steadily improves, how frequently can you double the number of jobs your company does?

 

Manufacturers counter with, "You need to educate your customer! Tell them about the better power supplies and new feature X! And Internet radio! Or 3D! Are you mentioning any of that?!" And, yes, there are certainly still benefits to the better pieces, and still people out there willing to step up the purchasing ladder, but for many, good enough is just that: good enough. And, honestly, the low-end of the market is SO good now and offering an experience so FAR superior to what many people have ever experienced that stepping up doesn't make a lot of sense for many. Would I trade in my separates rig for a $300 receiver? No way. But I'm a freak for this stuff. And thank goodness there are still enough other freaks out there that keep our industry going. But would a modern-day $300 receiver be totally adequate to drive a $700 speaker package with a $129 Blu-ray player and next-gen high-res audio? Yes. And for many, there is just no need to stretch beyond the performance of entry-level gear.

 

Also at some point along the way, it became unprofitable to actually sell  the TV.

Continue reading "Can We Save the Custom Install Business" over at Residential Systems....


Categories: October 2010, CTA

0

/