Shopping Cart
Your Cart is Empty
There was an error with PayPal
Click here to try again
Thank you for your business!
You should be receiving an order confirmation from Paypal shortly.
Exit Shopping Cart
Features, Reviews and a Blog by John Sciacca
| | |
| --- | --- |
| Posted on October 24, 2010 at 7:04 PM | |
Remember a few weeks ago when I wrote about how the laser in my Sony PlayStation3 went up to the great Blu-ray player, home theater system in the sky? When it died and I laid thee to rest, it went up to the place that's the best. A place where it plays nothing but high-brow artistic foreign films and thought provoking documentaries. And where people go back to watch the movie a second and third time to catch all the different commentary tracks and BD-Live 2.0 features. Really, it's in a better place.
But want to know what is in a better place in my A/V rack now? A new Sony Blu-ray player courtesy Al Griffin. (Oh giant pile of previously reviewed electronics that are now outdated and not worth returning! Is there nothing you can't do?) But, for now, that player is still safely in its box, waiting for me to finish reviewing…Sony's new Google Internet TV set-top box! With built-in Blu-ray player!
I wasted no time whatsoever in getting this bad girl (it is clearly too sexy to be anything but a girl; and clearly too techie-cool to be anything but one of the bad-bad, tigher leather clad variety. Like Trinity from Matrix or perhaps Scarlett Johansen's character from Iron Man 2, which I coincidentally used to christen the new device.)
Since this product is in the queue for imminent review, I'll not share TOO many details about it here. Here's a couple of screen shots, including this one showing the unwanted consequences of when you leave Lady Phone and a Sony PS3 controller alone with a bottle of courvoisier and some Barry White CDs overnight.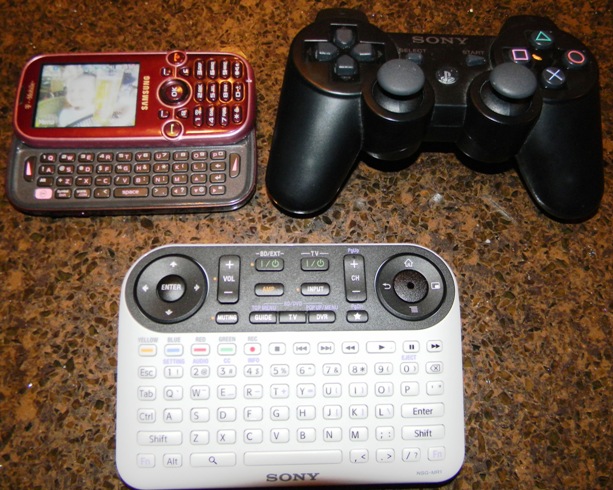 "Ummm, PS3? Can you stop gaming for a second? I, uh, have something I need to tell you…"
"Yeah? What is it, baby? Tell your man."
"Well, uh, I have someone I want you to meet."
"Well, hello, little fella. Aren't you cute and white and, boy! So full of buttons! What's its name?"
"I named him after his father. His name is Sony."
"What? Hey! I used protection. You can't pin this on me! It doesn't even look anything like me!"
"Sony…."
"Crap."
You can also watch live TV and surf the Internets. Perfect for those times when you agree to watch some design with style, house hunters abroad, 16 and pregnant…again! show. Not so perfect when Dana realizes that you plan on her watching a screen that is roughly about 15-inches diagonal while you are watching "man hit in crotch with ball" on the YouTubes.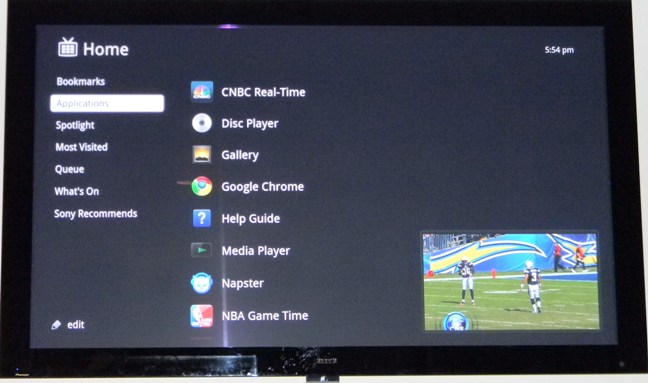 Sony has a cool on-demand movie service called Qriocity. There are quite a few decent shows to choose from available in both HD and SD.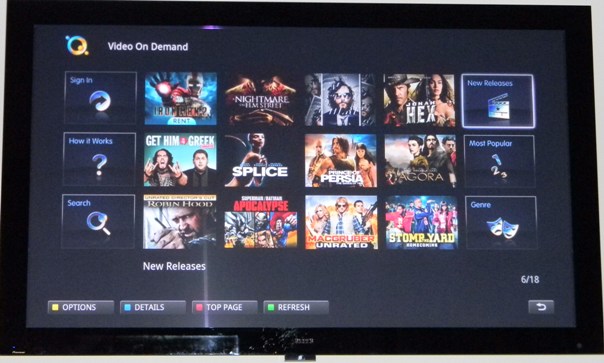 Also cool – and possiblt a glimpse into the futures – is that some movies can be viewed before their theatrical release. With millions -- and MILLIONS -- of dollars spent to advertise a movie for a cinematic release, if there was a viable direct to download/stream model, ka-chow! A paradigm shift is born.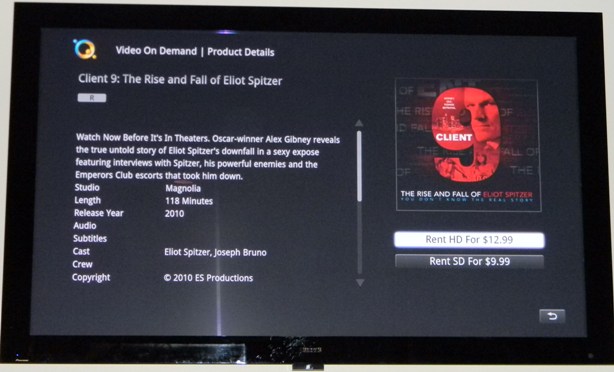 Technologies opulence. I has it. I likes the best. But I also like the playings with the toys. So when Sony offer me reviewings new, most premiums televisions system, I jump in it. Now I gives kiss to most expensive-er baby giraffe.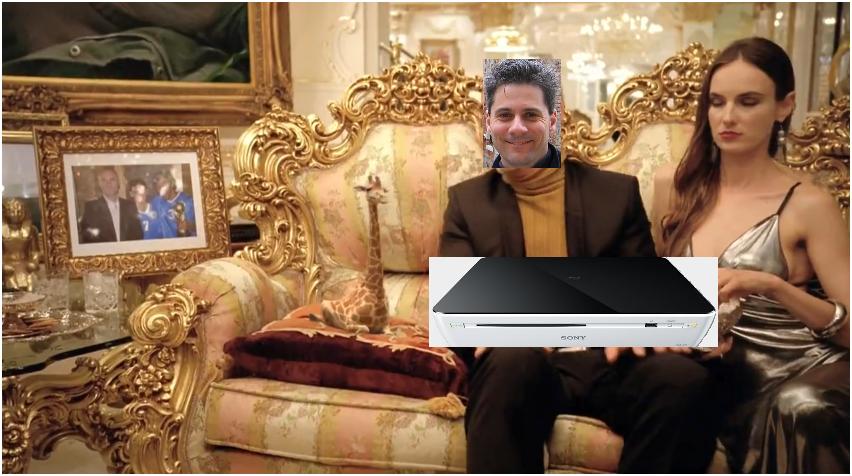 Categories: October 2010, Reviews, Electronics
/