Shopping Cart
Your Cart is Empty
There was an error with PayPal
Click here to try again
Thank you for your business!
You should be receiving an order confirmation from Paypal shortly.
Exit Shopping Cart
Features, Reviews and a Blog by John Sciacca
| | |
| --- | --- |
| Posted on November 10, 2010 at 11:41 AM | |
Big jobs are tough enough to come by these days, so when that supposed "sure thing" falls into your lap, it is a thrilling, soul-lifting, self-high-five-giving experience.
Last week I had what I thought was the closest thing to a locket in my pocket. A builder that we have done many large projects with called us. He was building a new house; a fairly big, single story 9,000 square footer right on the intercoastal waterway. The house had a dedicated media room. The customer was an ex-music industry exec that retired at 42. House budget was just south of $2 million. (As in MM, the two big M's. Like a bag full of M&M's but instead of candy covered chocolates they're candy covered diamonds.) So I'm thinking big house in high-end neighborhood, with a dedicated media room, so definitely a cool home theater, a builder that knows our caliber of work, music industry guy so obviously music will be important, retired young – and presumably well-off – so he is probably into tech.
So I dutifully arrive on time and while the homeowner is with the electrician I take a walk-thru and start jotting down areas on my clipboard and come up with 22 separate areas of the home and begin mentally plunking in items. A touchpanel here, obviously audio throughout here, definitely lighting control, probably some kind of pool and HVAC control, perfect spot for a projector to fire through some port glass and get it out of the media room, etc.
Then I meet with the homeowner. And right away he hits me with, "I just want to let you know right up front; I'm old school. I've built lots of houses and the technology just doesn't work. So I don't want anything complicated."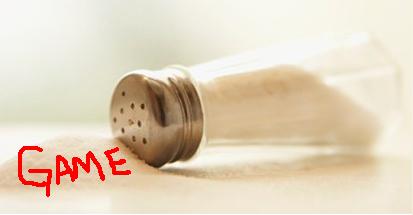 Uh... OK... So... I try to take it all in stride, and come back with a, "Sure. Of course. No problem," figuring that I can gradually overcome his objections. So we start going through the house and room after room the customer is saying, "OK, here one wire for a TV and here one wire for a phone."
"No audio in here?"
"No. No audio."
"No distributed video or anything?"
"No. Not here."
"Any kind of Network connection for someone to connect a laptop or maybe to plan for some kind of streaming device at the TV?"
"No. Just the TV wire."
When we arrive at the front door, I can see that there are four separate triple-gang wall boxes for controlling all of the exterior and entryway lights. FOUR! So I see this as the perfect opportunity to propose lighting control. "You see all of these switches here? We can totally clean up this wall clutter, and greatly simplify your lifestyle in such a large house, with some automated lighting. By replacing all of those wall boxes with a keypad you'd have a much more elegant look on your wall."
"No. I'm just not interested."
"Umm, OK. Can I ask why?"
"Look, I'm old fashioned. I just want a switch on the wall. I just want to be able to walk over and turn my damn lights on. I don't want some pad that's gonna break and then have to call someone in order to get my lights on."
This continues with the guy – click-clack – Pull! – Ka-BLAM! – on virtually every bit of tech that I suggest.
Audio? In his 9,000 square foot home he wants audio in just 4 rooms.Four! And none by the pool. I actually told him that this would be the first high-end house that I've ever been involved with in my 13 years where we weren't putting audio out for the swimming pool. Or in the dining room. Or the study. Or the master bed and bath. Plus he wants nothing more complicated than a volume knob!

Continue reading the story at Resi and find out what DID get the guy excited... (Spoiler: It wasn't his dedicated theater...)

Categories: November 2010, CTA
/